UPDATE FEB. 15 – SMECO now says they made a mistake and claim it is Their gear for Standard Testing?/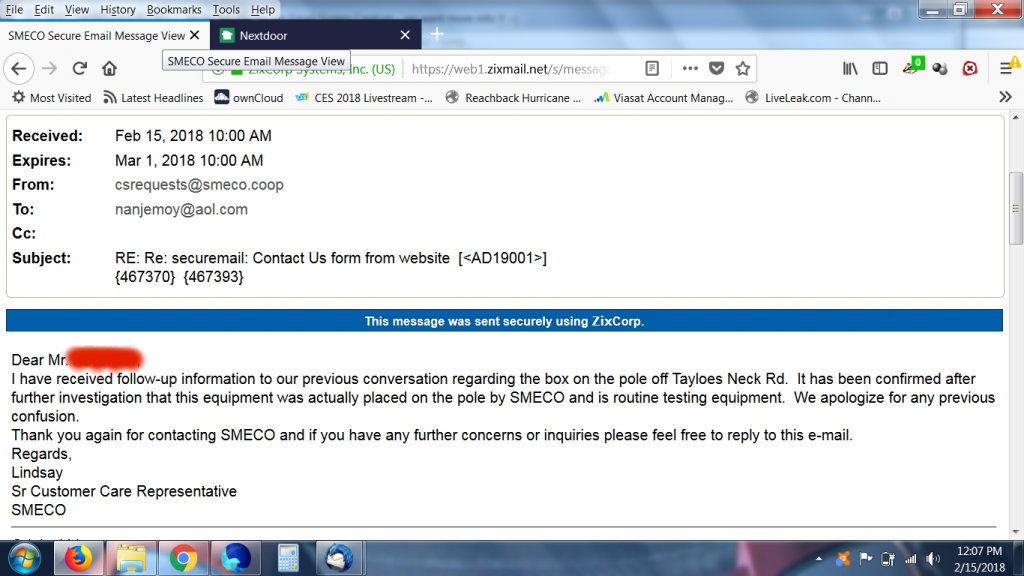 UPDATE – SMECO responds –  It was unauthorized gear –  we have requested to do forensics on the package.
………………….
Dear Mr. k,
Thank you for reaching out to SMECO regarding the equipment on the pole at Tayloes Neck Rd. Our crews were dispatched yesterday evening and the box you reported was not authorized to be on the pole and has been removed.
If you have any further questions or concerns please feel free to reply to this e-mail or contact a SMECO Customer Care Representative at 888-440-3311.
Regards,
Lindsay
Sr Customer Care Representative
SMECO
…………………..
We tracked the so called weather cam installation two years ago – but this appears to be a covert installation.. (not so convert if in Nanjemoy)-
We are inquiring to the Charles County Commissioners and CCSO if this is County Tech on a County Road.